RISD's grade structures are tools used to help administer compensation.
RISD's grade structures consolidate and group numerous positions of similar value into a pay grade. Each pay grade has a pay range, with a specified minimum and maximum.
Since numerous positions are grouped and consolidated into a single pay grade, the competitive pay rate RISD assigns to a singular position may not always span the entire pay grade range and is based on the work outlined and defined in the position description and with consideration to external market survey data for comparable "like" positions.
New hires' starting pay rates primarily reflect the following factors at the time of hire:
Qualifications of the employee as they relate to the position
Internal equity
Market pricing of the job in the markets where RISD recruits 
RISD currently has three staff grade structures as shown below:
Hourly (non-exempt) clerical-technical – (CT)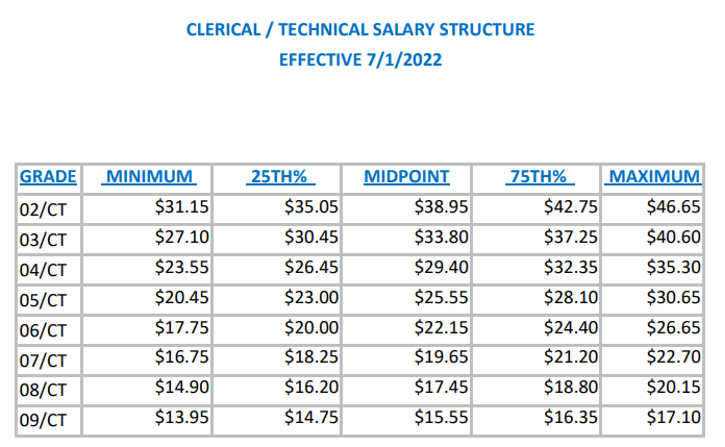 Hourly (non-exempt) physical plant-service – (PS)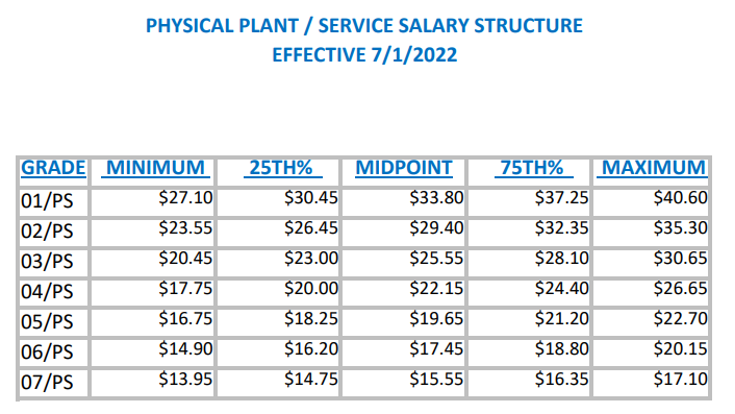 Salary (exempt) – (AD)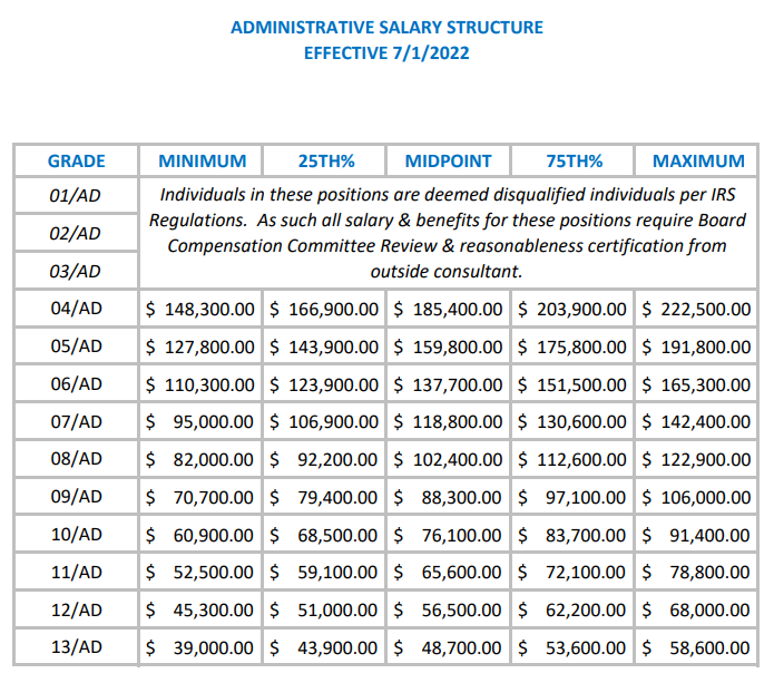 Please note: these salary grades represent an interim structure that is subject to change based on the outcomes of RISD's compensation study with Aon.