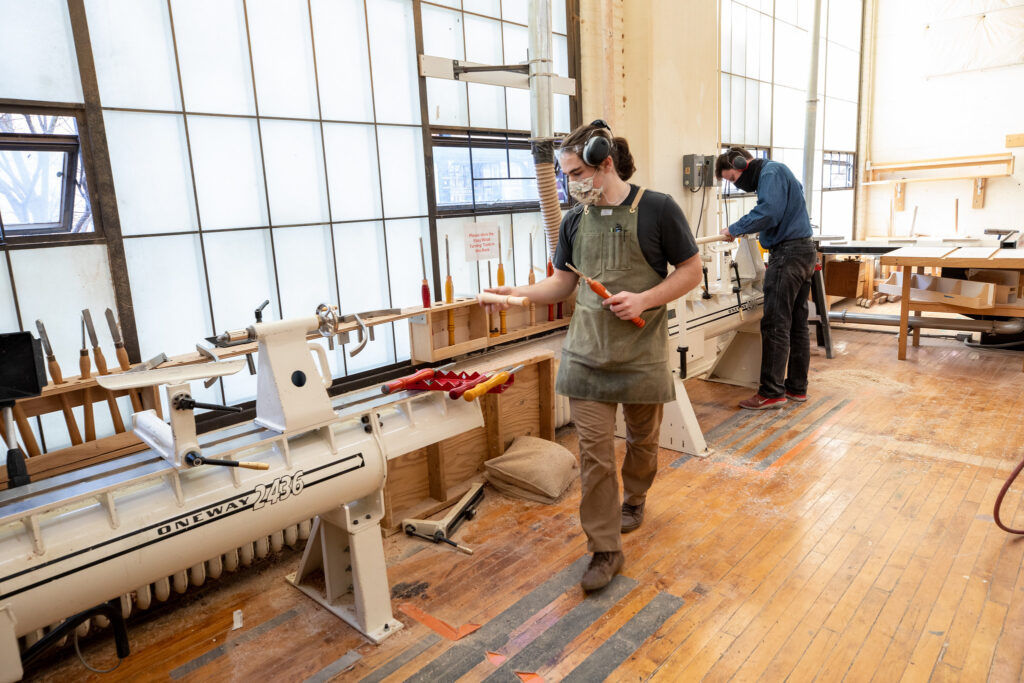 Our Guiding Philosophy
RISD is a place-based institution that provides students with a transformative residential educational experience. With this as our guiding philosophy, we anticipate that most staff will continue to perform in-person, on-campus work to ensure the highest level of service to and engagement with students, faculty and each other.
RISD supports flexibility for hybrid and remote work arrangements depending on the nature and requirements of a department's and an employee's work. This flexibility offers greater work/life harmony, employee satisfaction and increased ability to diversify and retain our workforce.
Hybrid and Remote Work Policy
To support our guiding philosophy, RISD has implemented a policy that provides a consistent framework for hybrid and remote work arrangements and supports both staff and supervisors in successfully navigating their work experience at RISD. The policy complies with federal, state and local laws.
Types of Work Arrangements
Work arrangements come in all shapes and sizes—from working fully on-campus to working five days per week off-site to working one day per week off-site. They can also include flexibility in when an employee works vs. where they work. Depending on the nature of the work and the services provided to their constituents, regular and term-appointed staff are eligible for hybrid and remote work arrangements. Temporary and short-term employees who have hybrid or remote work needs may be subject to different terms of employment.
Hybrid Work is performed on campus with the flexibility to work remotely a set number of days per week at an agreed-upon location. Staff members must live within commuting distance of their on-campus work location. Staff members with approved Hybrid Work arrangements must work from an on-site location at least two days per week.
Remote Work is performed off-site at an agreed-upon location on a temporary, regular or semi-regular basis from a RISD-approved location. On occasion, some responsibilities may require an on-campus presence. While RISD supports remote work arrangements, in general, they are considered to be an exception to the policy.
Requesting Hybrid or Remote Work Arrangements
If you're ready to formalize a hybrid or remote work arrangement, start by familiarizing yourself with the policy, and reviewing the necessary forms and tools below.
Keep in mind that when assessing whether to grant a request, the institution will take the following into account:
RISD's guiding philosophy and division plans related to hybrid/remote work
the operational needs and services provided by the department, including the impact hybrid or remote arrangements will have on quality and consistency of service to students, campus partners and other constituencies
the core responsibilities of each employee, the nature of each position and its suitability for hybrid/remote work
---
Resources for Success: Staff
Resources for Success: Managers
Forms and Guidelines
Frequently Asked Questions
---
Questions?
With questions about RISD's Hybrid and Remote Work Program for Staff, contact Human Resources at humres@risd.edu.