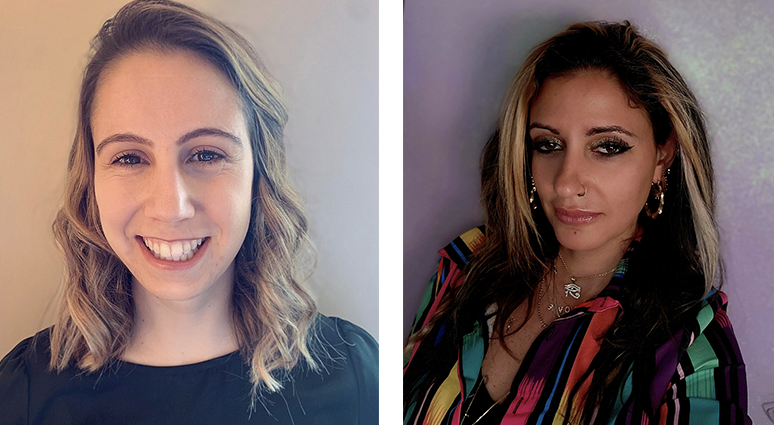 On April 17, RISD HR welcomed two new employees to our team: Recruitment Coordinator Lauren Keathley and Benefits Partner Melanie Gomes. 
Prior to joining us at RISD, Lauren worked in Human Resources at Embrace Home Loans, where she did work within the talent acquisition and onboarding space.
When reflecting on what she enjoys most about working in Human Resources, Lauren noted that she, "loves the energy, enthusiasm, and excitement surrounding being a part of someone's next major life event. I really enjoy being able to share that with the individuals that I work with. Moreover, I am very familiar with what it feels like to begin something completely new and experience the anxiety that can sometimes surround you during that time, and I love knowing that I am someone who does everything that I possibly can to make the process as easy and fluid as possible for everyone that I work with."
As for Melanie, she comes to our team after spending the last 10 years working as the HR Benefits Partner at The Providence Community Health Centers, where she assisted employees with FMLA and benefit processes.
Melanie shared that it was RISD's "creative, diverse, and inclusive culture" that really solidified her decision to accept a new opportunity working within our community, and that she gets a lot of joy out of helping others through the work she does on a daily basis.