A little rain couldn't stop the celebration on Friday, December 16th as the RISD community came together for the first time in three years for the annual Winter Gathering and Staff Art and Craft Exhibition at Woods Gerry.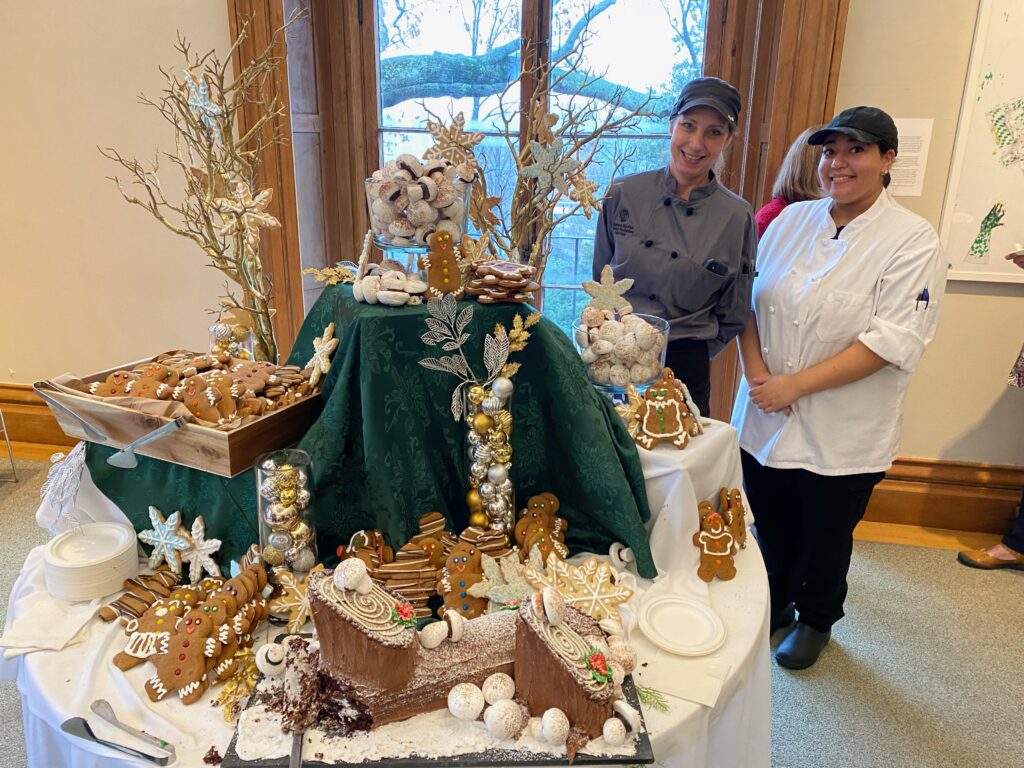 This year, more than 200 staff and faculty gathered to enjoy a delicious meal from Easy Entertaining, incredible desserts prepared by RISD Dining's Bakery Production Supervisor Stephanie Kirwan and Baker Antoinette Narchet (pictured above), and to enjoy the 64 art and craft submissions from our RISD staff.

We would like to thank our colleagues in RISD Exhibitions, Facilities, Dining and Catering, and Staff Council for their support in helping to make this event possible. Thanks to all who joined in on the celebration, and to all of our staff and faculty for another incredible fall semester.